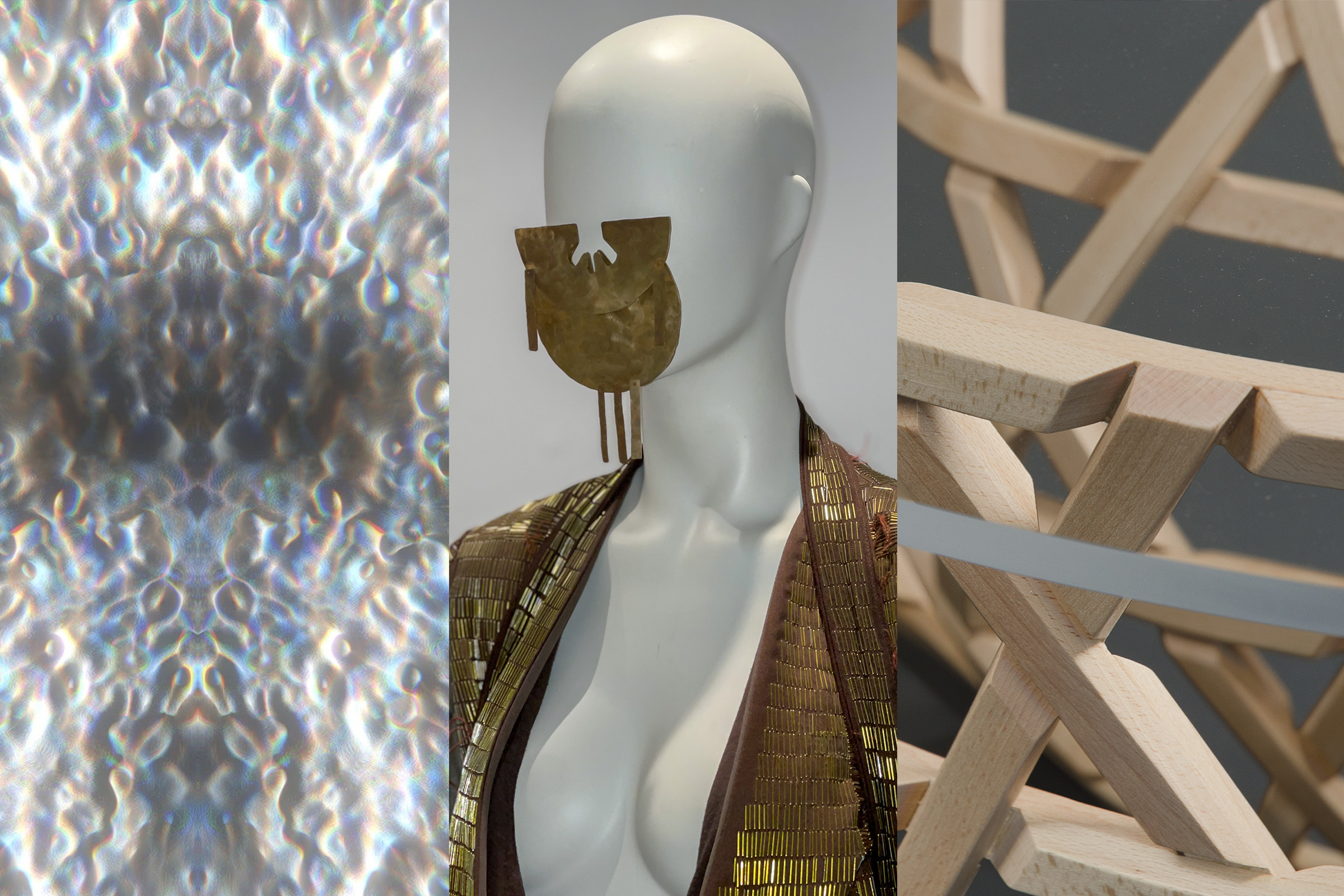 2022 Design Biennial
Nov 19 – Jan 8, 2023
MassArt x SoWa is pleased to present the gallery's inaugural Design Biennial, a juried exhibition featuring select work from faculty, students, alumni, and staff of the college's Graduate and Professional Certificate Programs in Design.
The artists and designers in this exhibition carve, shape, build, stitch, research, record, organize, and refine. They grapple with the notion of beauty, explore  Transhumanism, imagine stolen ancestral futures and nonbinary objecthood. They communicate using a striking range of devices and strategies. Their tools and materials range from African mahogany to an iPhone paired with a telescope. In their work, a computer program creates one-way translations from language to image; fragmented video clips tell an insomniac's sleepwalking story; acrylic paint on wood recounts the digital moments that unfold in a Zoom room. These makers invite us to scrutinize the built environments in which we live, to consider what might seem inconsequential, and relish well-crafted objects.
The MassArt x SoWa 2022 Design Biennial showcases recent work from nineteen designers and artists, representing the Dynamic Media Institute (MassArt's MFA in Design), the Master of Design Innovation and Master of Architecture graduate programs, and the college's professional certificate programs in Fashion, Furniture, and Communication Design.
This exhibition was collaboratively curated and designed by Lucinda Bliss, Felicia Scott Flint, Justin Flint, Sebastian Gonzalez Quintero, Jen Mawson, Rebecca Morrison, and Zhidong Zhang.
VIEW FULL LIST OF WORKS + SALES INFO: 2022 MASSART x SOWA DESIGN BIENNIAL
Featured Artists
---
Exhibition Images
---