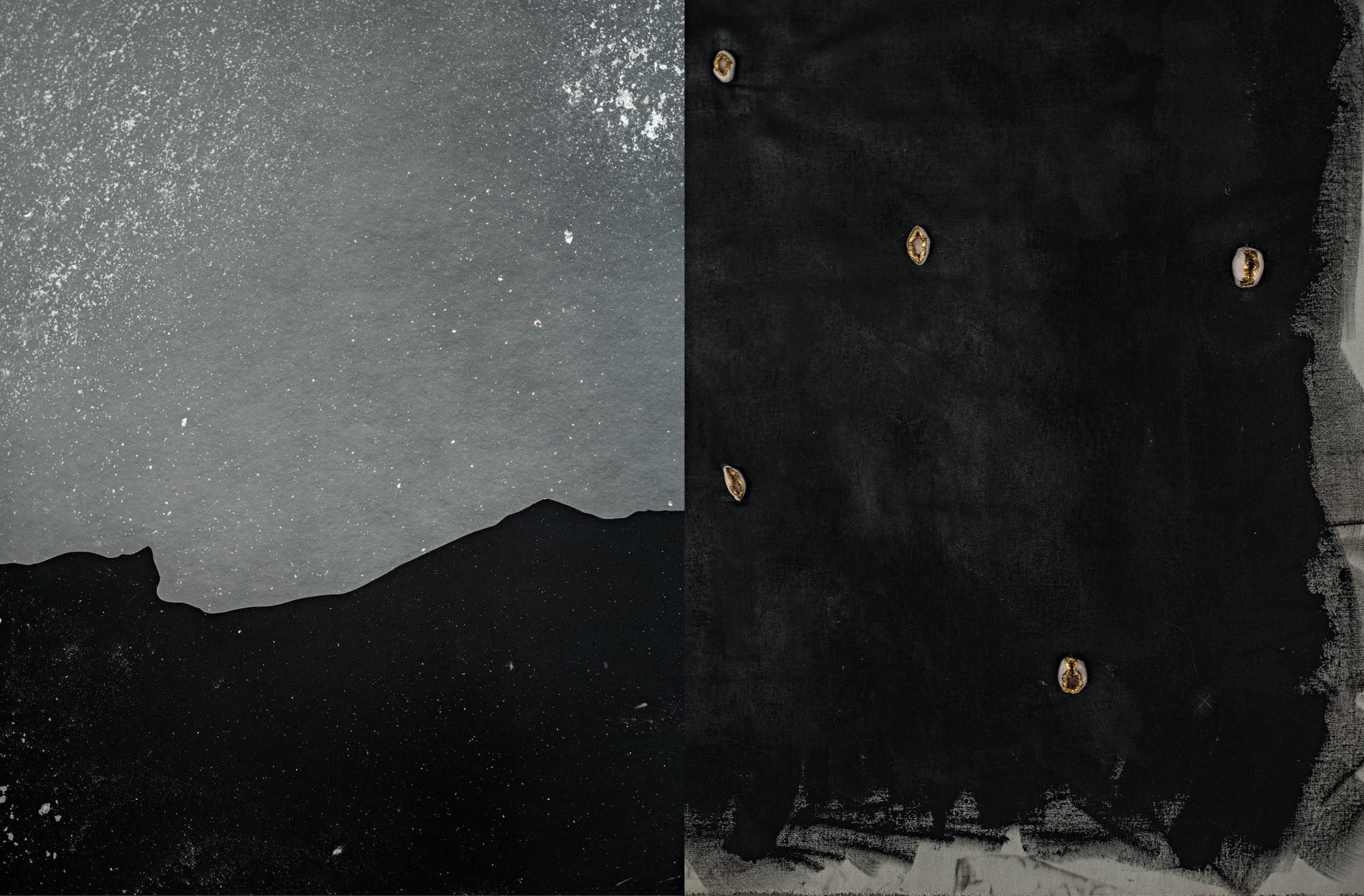 MATERIAL AGENCY
May 28 – Jul 17, 2022
Material Agency brings together artists working with bits and bytes, dirt, ice, marble, paper, thread, detritus, sound, and green matter. To be with this work is to be redirected toward the material, the sensorial, the navigational, and into the body's way of knowing.
The artists in this show disrupt our sense of time and place, decentering the human by transporting us into bogs, reframing the ruins of antiquity, taking us on astronomical walks, immersing us in a 100-year archive, dressing us in a regalia of place, overwhelming us with coal and melting glaciers, offering a prayer of bricks and plants, and inviting us to listen as a way of knowing.
The result is an enchantment. The focus on place, process, and materiality makes visible that which is blotted out by a history of unconscious human activity. The artists' enchantment invites and illuminates–gives us courage to absorb the sublime, to witness beauty and horror, to look anew at the landscape around us, and acknowledge the profound impact that our disconnection, and our obsessive focus on the individual, has had on the natural world.
This exhibition is curated by Lucinda Bliss and Jen Mawson with collaborative support from Felicia D. Scott Flint and Rebecca Morrison.
View the full list of works in the exhibition HERE.
---
Exhibition Images
---