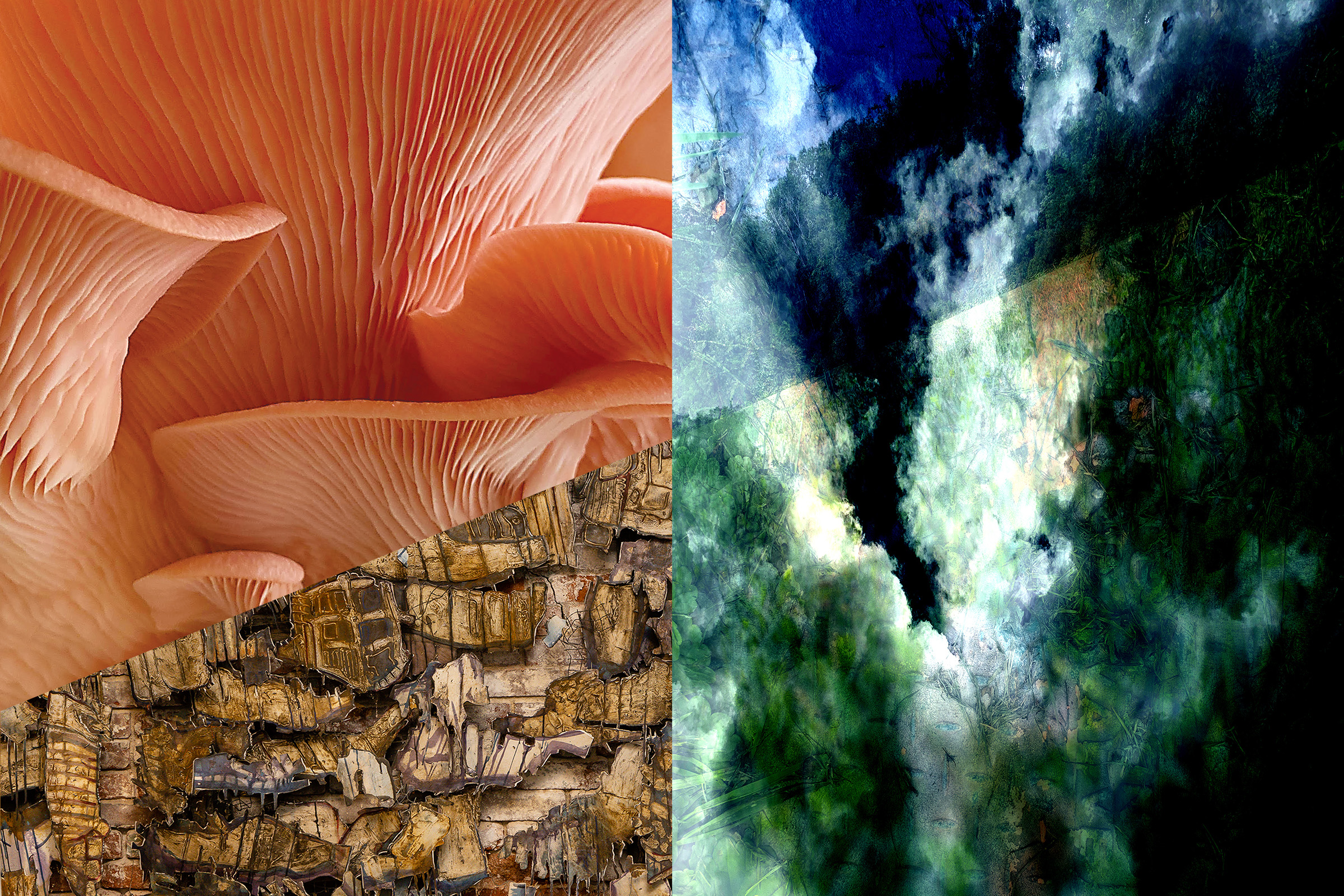 2022 MFA SUMMER THESIS: Where I'm Coming From
Jul 23 – Aug 14, 2022
The 2022 MFA Summer Thesis exhibition – Where I'm Coming From features ten artists whose approaches to artistic practice embody a myriad of themes and theories within artistic and political discourse.
The synergic cohort formed by Charity Be, Heather Binder, Tammie Dupuis, Alvin Guo, Ted Hinman, Roneld Lores, Christina Marcantonio, Tammy Maxson, Joe Quinn, and Eileen de Rosas presents work that prompts us to reflect on the relations between body and technology, geologies and ecologies, economic and political systems, land sovereignty, and the materiality of everyday life.
The works in Where I'm Coming From exemplify the experimentation and interchange that take place in educational settings, where new narratives go against art historical traditions. Be depicts body responses to technologies of surveillance such as biometric analysis through fingerprint scanning. Binder develops new materialities by blending different types of clay. De Rosas juxtaposes printed silk photographs of images made as part of a considered walking practice around the Northeast. Dupuis focuses on Indigenous geographies and family roots to produce quilted landscapes and complex visual references. Guo interprets scientific data on color perception in serial paintings. Hinman draws imagined cities connecting minerals and outer space to religious narrative. Lores animates natural processes of decay and erosion through sculpture, projection, and computer programs. Marcantonio utilizes textiles and time-based experimentations with sound, video, and performative components to catalog domestic spaces. Maxson collects soil in unaltered and altered states to create living sculptures. Quinn makes paintings that comment on the social and political effects of a post-Trump America.
The title of this show, Where I'm Coming From, was inspired by Stevie Wonder's album, released by Motown Records in 1971. Released a few years after liberatory legislative Acts were passed in the United States – Acts which granted rights and freedoms to women, people of color, and indigenous communities – the album reflects a historical period of social change. This exhibition is testimony of another moment in time when social dynamics are shifting and many are grappling with the complex ideas that shape our society, from identity, to religion, to the domestic, to our relationship with the earth. Let's hear and see what the artists have to say.
MICHAELA BLANC has been the Curatorial Research Fellow at the MassArt Art Museum (MAAM) since 2019. She holds an MA in Museum Studies/Museum Education from Tufts University, where she researched Critical Race Art History, interpretation and exhibition strategies, and reception of bilingual audiences in art museums. She holds a BA in Art History from the Federal University of Rio de Janeiro, Brazil.
---
Exhibition Images
---