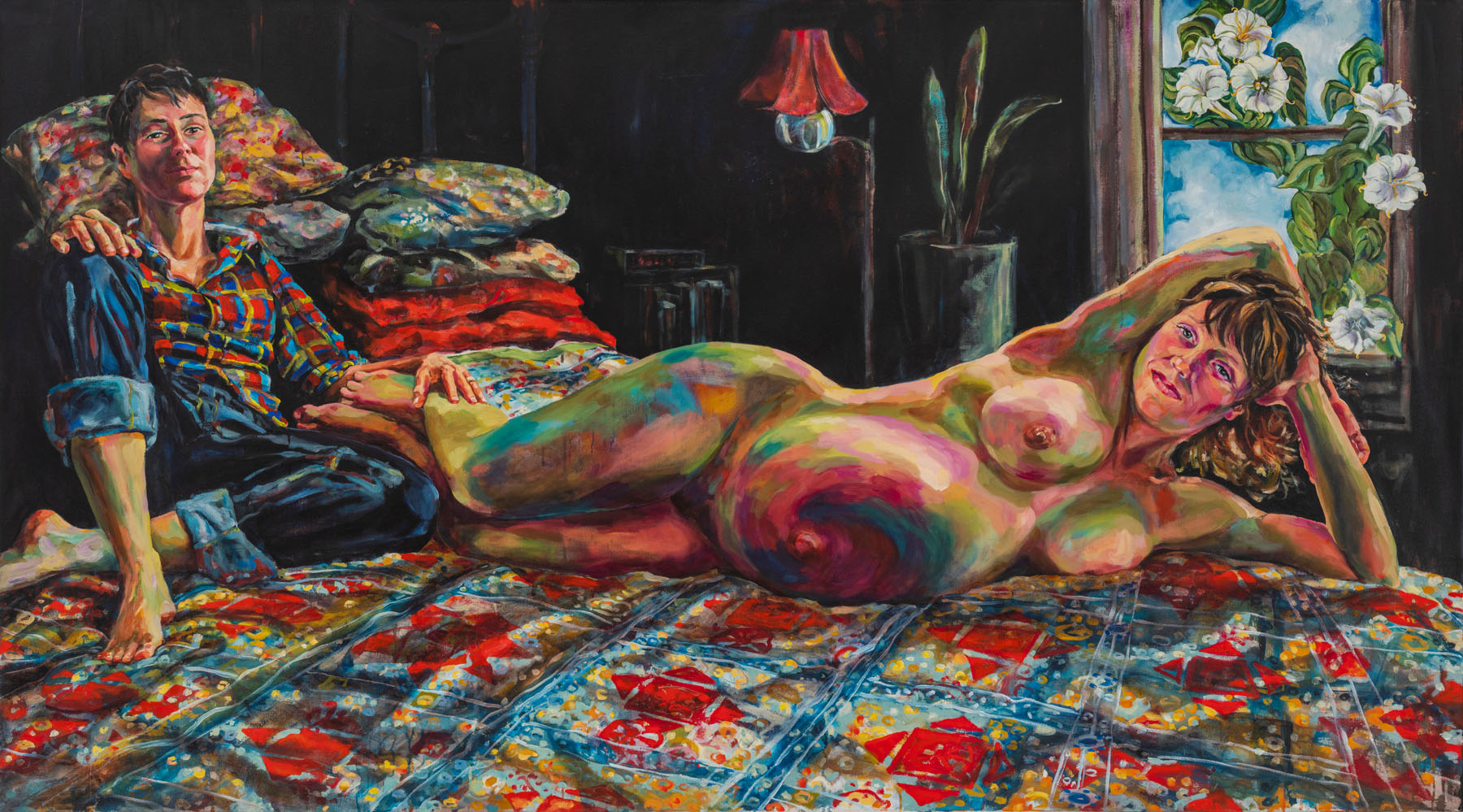 In this body of mine
Jun 10 – Jul 16, 2023
In this immersive exhibition, In this body of mine, we find ourselves confronted with a tapestry of visual narratives crafted by a collective of twenty contemporary artists. Within the exhibition space, they embark on a profound exploration of the intricate entanglements between queer identity and the corporeal realm. This provocative assembly deftly reflects both the exultant and tormenting realities that reverberate through our existence, serving as a poignant reminder of the arduous journey we have traversed and the immense distance yet to be covered in our quest for a truly accepting society.
The choice of Massachusetts as the venue imbues the exhibition with an air of profound significance. It is here, in this pioneering state, that the seeds of legal recognition for gay marriage were sown back in 2004. The local community, embracing the realms of art and beyond, has long stood as an unwavering ally to the LGBTQIA+ community. Boston's inaugural Pride March of 1971 remains etched in memory, while Massachusetts became the second state, following Wisconsin, to proscribe discrimination based on sexual orientation in 1989, a time when the HIV/AIDS crisis cast its shadow upon society. Thus, this exhibition serves as a testament to the unwavering support and solidarity that permeate our local community, fostering an environment that celebrates acceptance and diversity.
In this body of mine serves as a resounding testament to the eternal pursuit of acceptance and celebration. It gathers a constellation of twenty extraordinary artists, each illuminating a unique facet of the human experience, casting light upon the struggles and joys inherent in queerness, and bravely confronting the enduring challenges that lay before us. As we traverse the intricate narratives interwoven within this captivating exhibition, we are beckoned to explore the nuanced contours of our own identities, to embrace the transformative power of visibility, and to forge a path toward a more inclusive and compassionate society.
Here, amidst the convergence of artistic expressions, Susan Sontag's immortal words resonate: "The aim of all true art is to enable us to see ourselves and others more clearly." Within the walls of the gallery, "In this body of mine" endeavors to fulfill this profound purpose. It invites us to bear witness to the kaleidoscope of human existence, unearthing the hidden, amplifying the silenced, and exalting the resilient spirit of queerness.
–Co-Curators Joan Cox and Liz Faust, June 2023
---
Exhibition Images
---