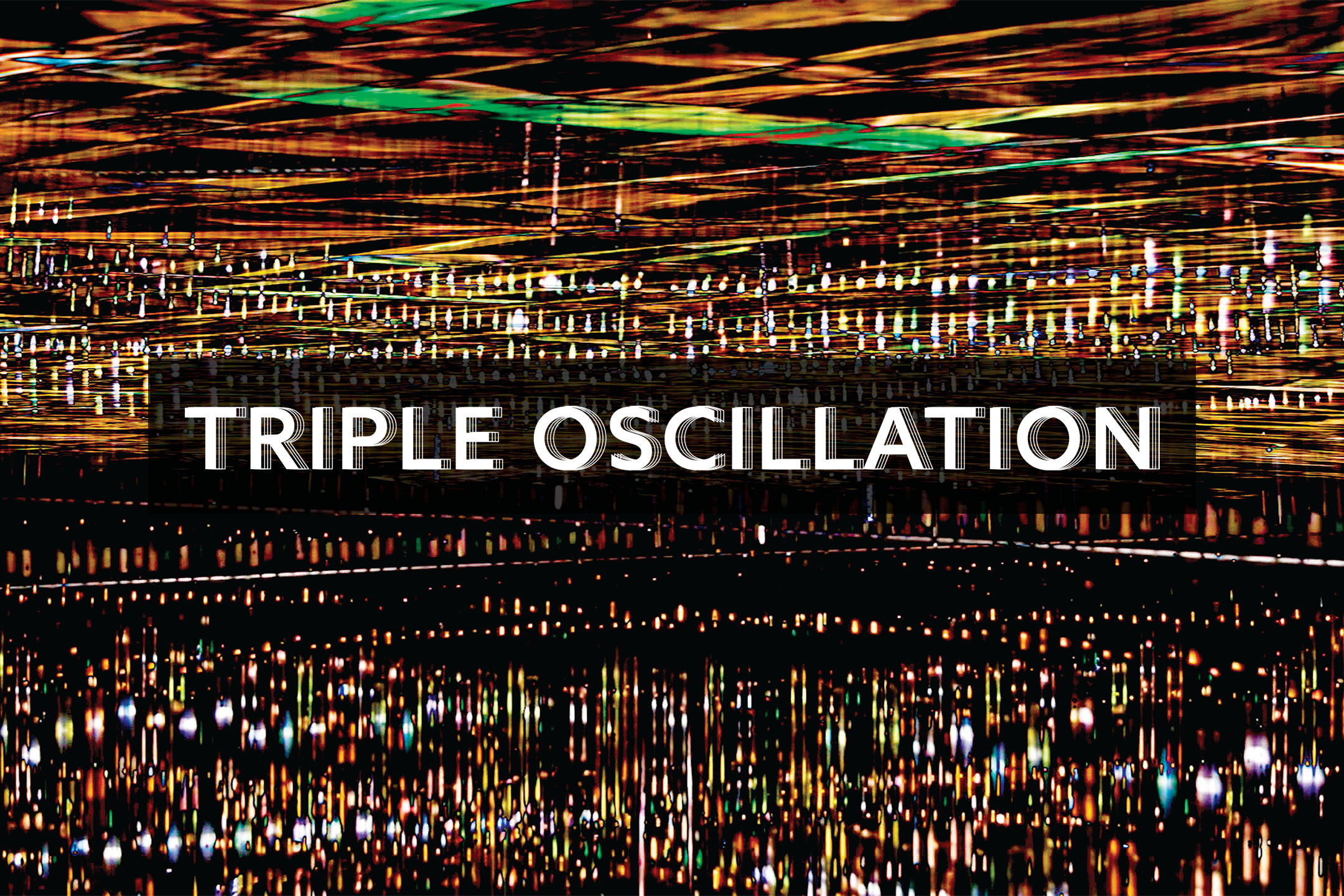 Triple Oscillation
Jan 15 – Mar 6, 2022
Triple Oscillation is a mixed media and multimedia show featuring works by three Korean artists: YoAhn Han, Youjin Moon, and Loretta Park. Over the years, the artists have discovered how their works are continuously diverging and overlapping: At one moment, their works come together and resonate at the same visual frequency. But soon the works drift away from one another, each work firmly expressing their own point of view. Triple Oscillation aims to show how the artworks by the three artists sway between distinctive to kindred. YoAhn's mixed media works are made up of tangled and delicate lines. By layering these lines with vibrant and subdued colors, YoAhn creates depths in his two-dimensional pieces, creating complex and tactile environment. His work resists flatness and embraces the three dimensionality that gets embedded in his work. Youjin freely cuts and intertwines colorful images to create spaces that are morphing and transitioning. In her experimental video, one can find elements of painting, sculpture, and photography. However, her work refuses to be defined in these categories as it continuously moves between representation and abstraction. By using various items ranging from plastic mesh bags to painted wood, Loretta creates colorful abstract forms. She uses bright, synthetic colors to flatten the wooden surface then adheres braided fabrics onto the surface to create dimensions. In doing so, she makes work that bounces between painting and sculpture. All three artists create works that are fluid, constantly moving from two-dimensional to three-dimensional to durational. Within this oscillation, the artists find that their works form a close bond with one another while maintaining their individual concepts and values.
– Curated by Loretta Park, MFA'16
View a video of Yo Ahn Han and Loretta Park presenting artist talks at the gallery and via Zoom on 2.18.22.
Featured Artists
---
Exhibition Images
---