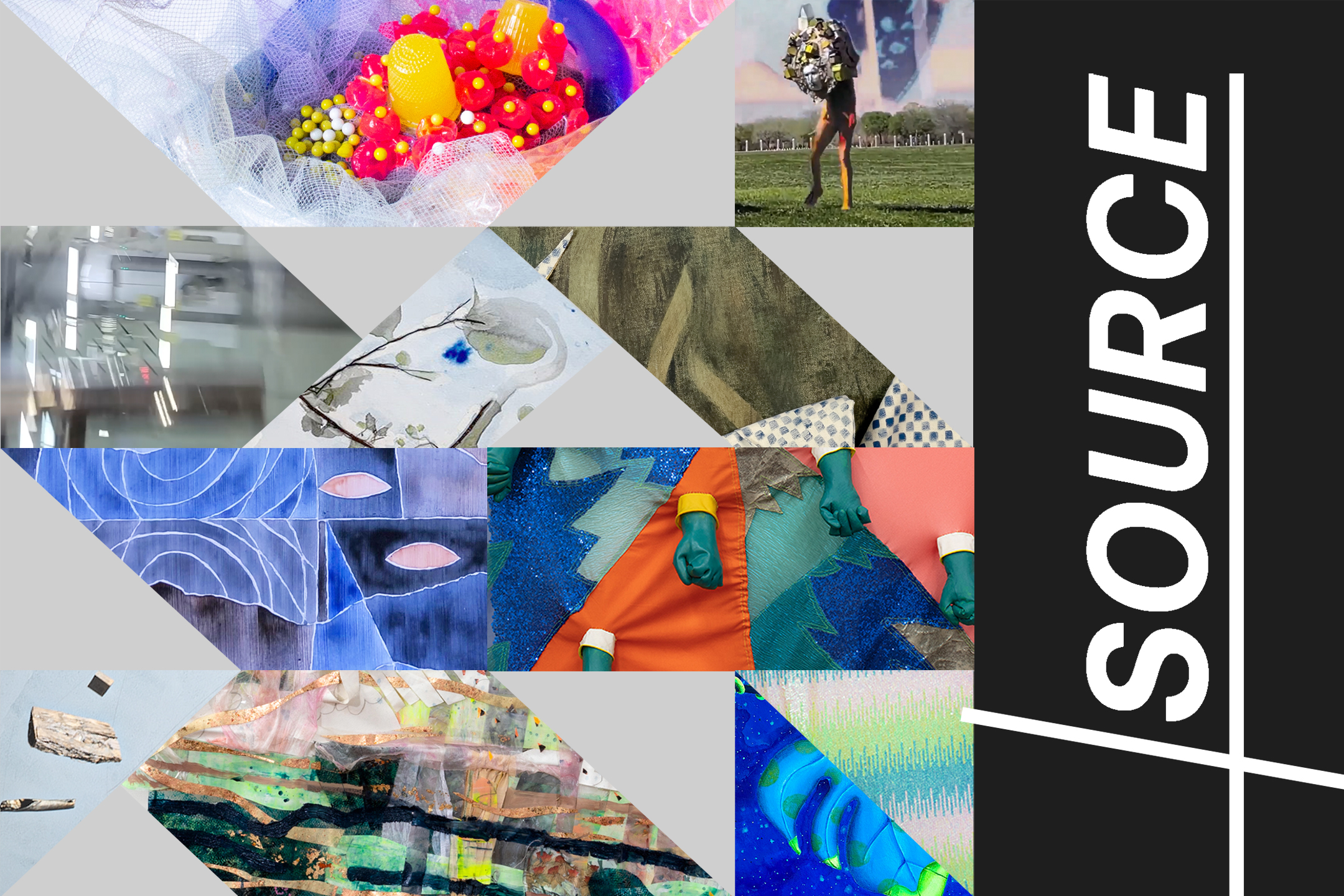 SOURCE
Mar 12 – Apr 17, 2022
Our origin stories are complex constructions, shaped by experience, time, and memory, unfixed and ever-evolving. The artists in SOURCE delve into ideas of home, personal history, the body, and connection with nature, reflecting a vast range of inspiration, processes, and relationships with source material.
SOURCE reflects a cultural moment in which there is increasing awareness of how people's embodied identities—including race, class, gender, and nationality—fundamentally shape their lived experiences and viewpoints. For many artists it feels inevitable that the impact of their backgrounds seeps into the processes and products of their creation. This exhibition explores artists as storytellers who harness the power and associations of materials and media to convey a perspective on our current moment and their own stories.
Positioning the artwork as the primary source, this exhibition asks the viewer to consider their own ideological framework in reacting to and processing the works. How are each of us shaped by the stories we tell ourselves about where we come from?
SOURCE includes ten MassArt Graduate Program Alumni from across disciplines: Darren Alexander Cole, Juan Carlos Escobedo, Janet Loren Hill, Lucang Huang, Mahima Kapoor, Susan Metrican, Rachel Morrissey, Diana Jean Puglisi, Courtney Stock, Jessica Tawczynski.
SOURCE is the third of MassArt x SoWa's graduate alumni curatorial projects, curated by Diana Jean Puglisi and Courtney Stock with collaborative support from Jessica Tawczynski, Rachel Morrissey and Janet Loren Hill.
View the full list of works in the exhibition HERE.
---
Exhibition Images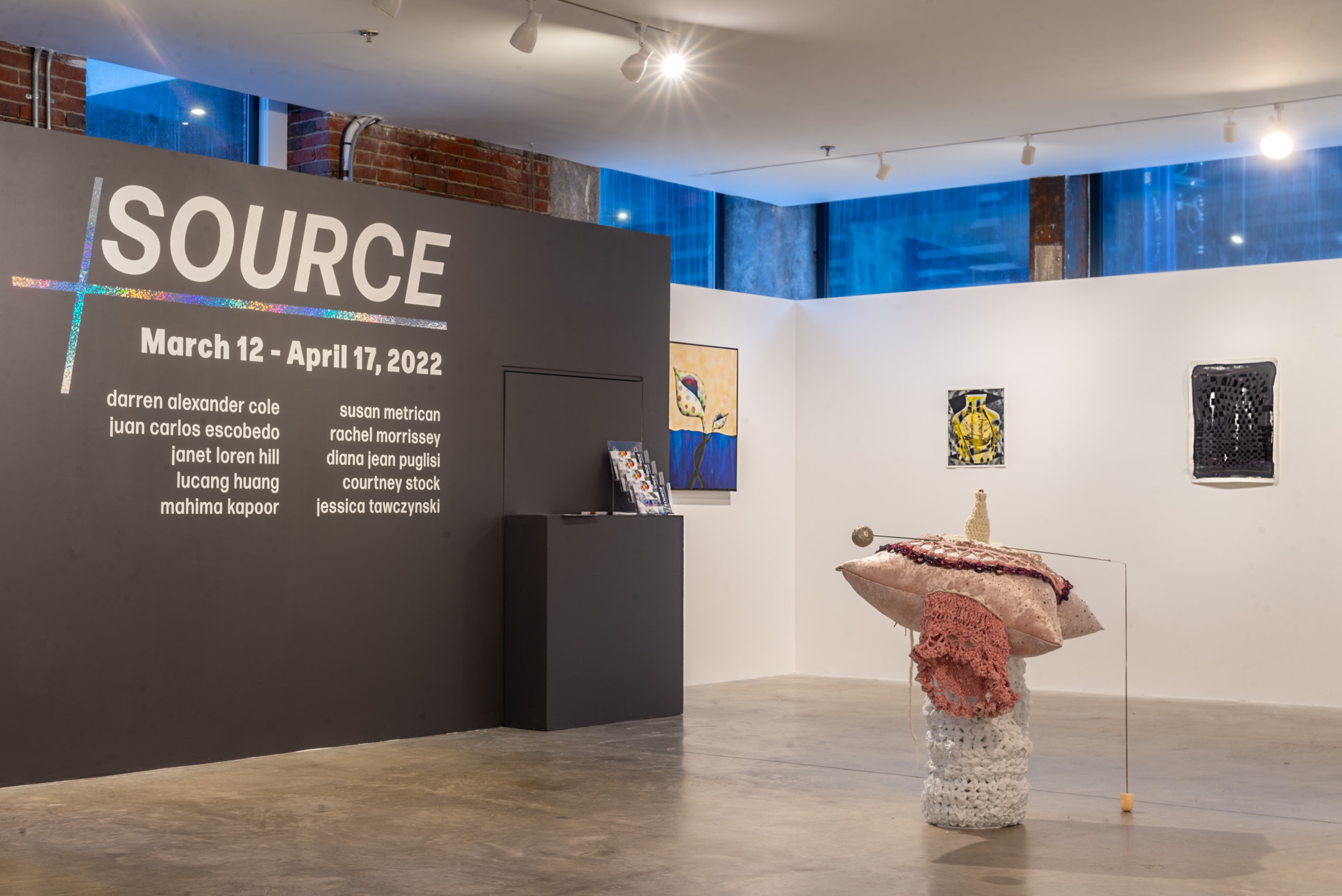 ---