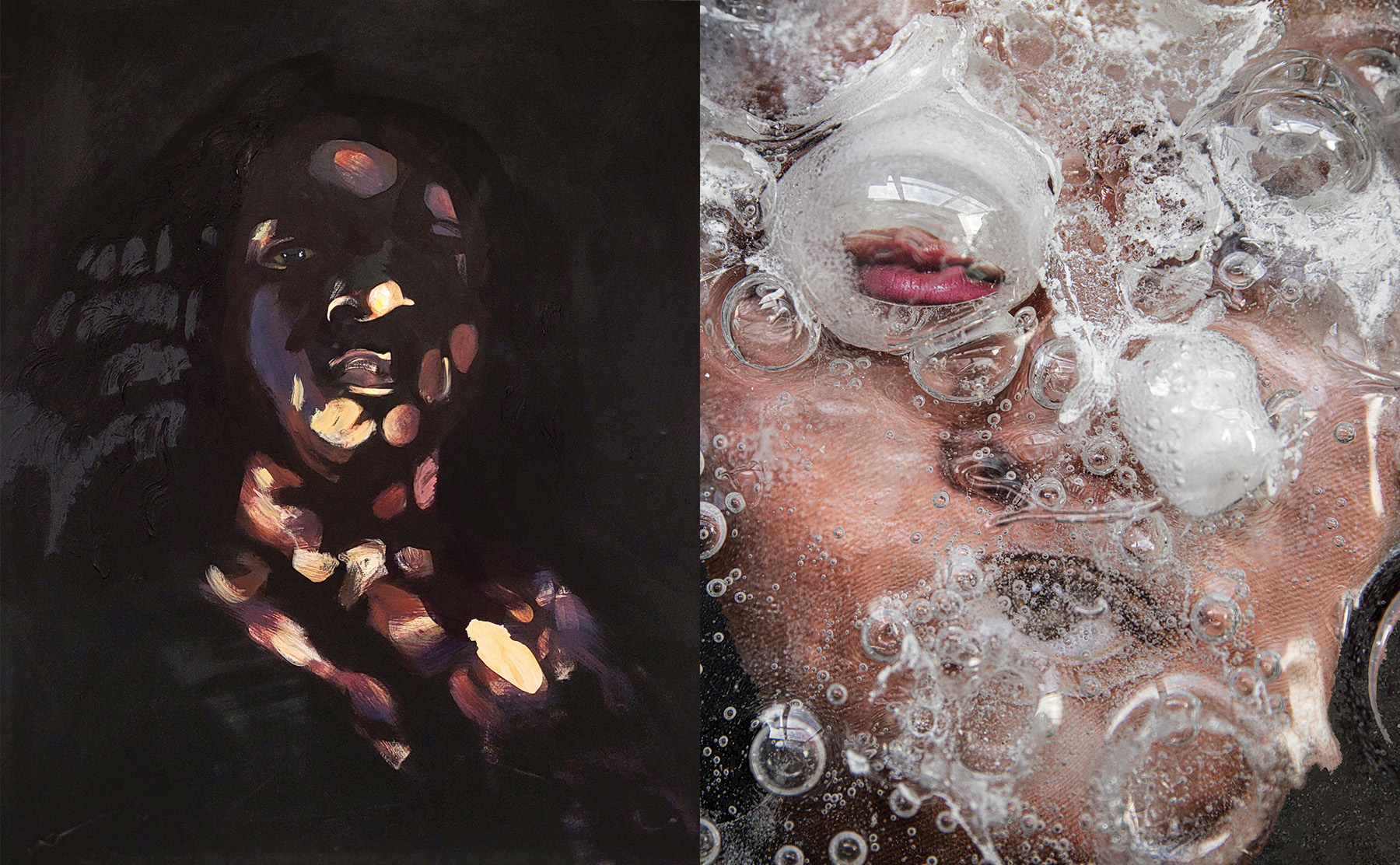 2022 MFA THESIS EXHIBITION
Apr 23 – May 22, 2022
Coding, decoding, and re-coding are strategies employed by the seven Masters of Fine Arts candidates for this year's MassArt MFA Thesis Exhibition. Trained as a biomedical engineer and sculptor, Nicholas Milkovich deftly employs codes that scientists have found in nature to design his controlled sculptures, in which synthetic and biological elements intertwine. In their works, Michael Aghahowa, Afsaneh Aynesazi Doyom, and Jenny Olsen all supply partial codes of repeated, recognizable patterns for the viewer to decipher and solve, and by doing so collectively reimagine representation. Aghahowa's paintings and mixed media collages are purposefully opaque and obscured—piecemeal portraits that reveal multidimensional subjects. Viewers of Doyom's photographs are given few clues to judge the identity of their subjects; binaries are disrupted and "the Other" is redefined. Physically commanding with rich interiority, the ambiguous subjects in Olsen's large-scale paintings are quiet and loud, elegant and misshapen, individual and universal. Decoding their respective pasts through their physical surroundings, Sam Witherow and Laurie Gordon use their cameras to excavate, examine, and understand memories. Kristin Powers' site-specific installation creates an imbalanced, disorienting, and unstable environment from discarded fragments of civilization. It asks whether our societal norms—in essence, our codes—have broken.
–Lisa Tung, April 2022
MassArt MFA Thesis 2022, curated by MassArt Art Museum executive director Lisa Tung, features the culminating work of seven MFA candidates in 2D and 3D Fine Arts, Photography, and Film/Video.
---
Exhibition Images
---