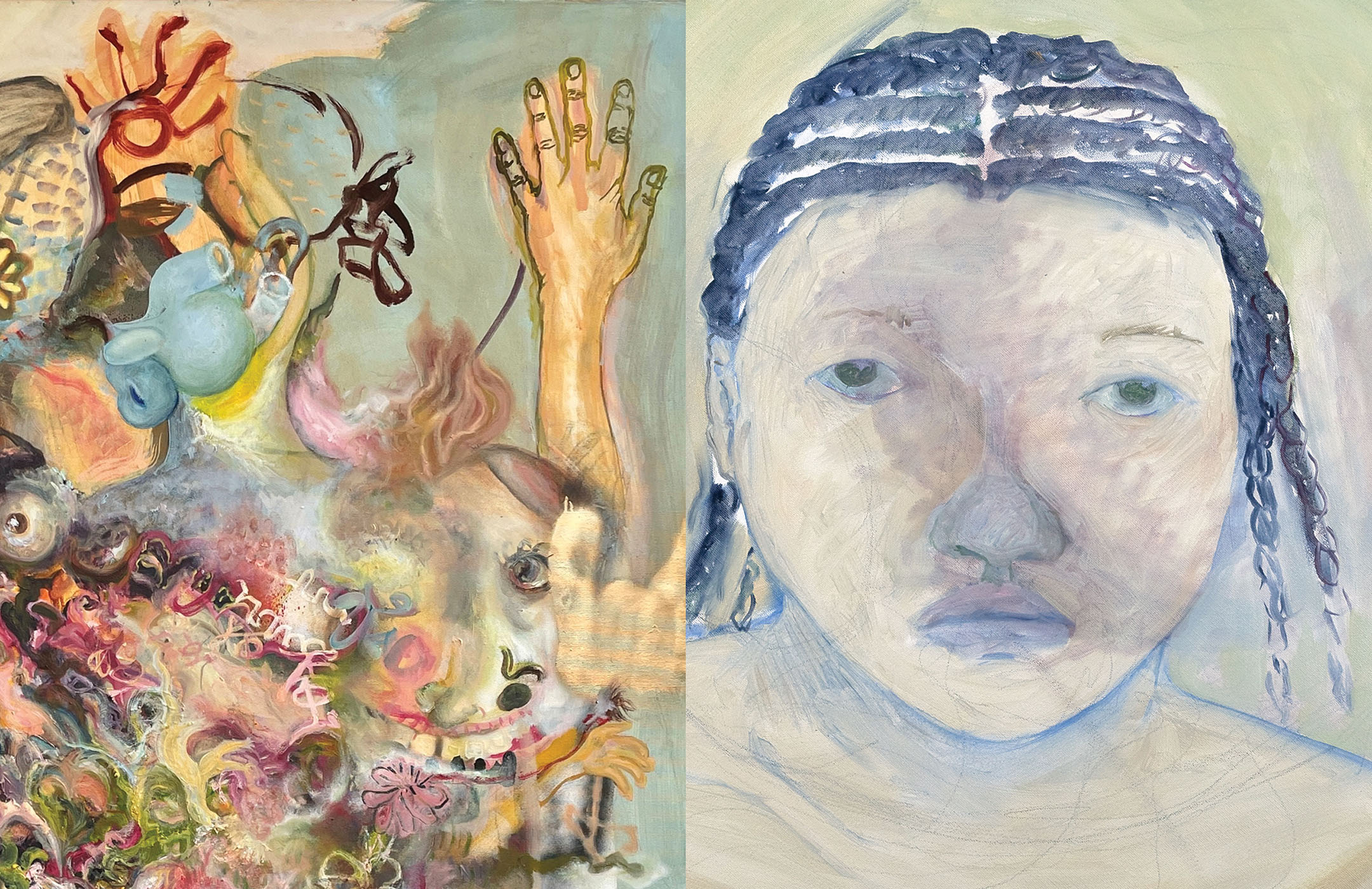 The New Drawing Room
Aug 20 – Sep 25, 2022
Unlike the imperial and gilded-age drawing rooms of the past, which were the exclusive province of the upper classes and the elite, The New Drawing Room is a space where everyone is welcome to join the artists in exploring and making sense of our current state. It is a place we withdraw to, away from worldly distractions, to contemplate what it means to be who we are. Here, we unfurl our most private and creative selves.
From the sanctuary of the studio these artists pursue subject matter that reflects the anxieties of our moment and gives shape to our feelings. This is art that provides both a respite and a way forward. The work expresses the tension between the facts of our time and our collective ideals, as well as the dissonance created by our virtual connectedness and our physical isolation.
Through the use of formal visual devices, these artists demand our attention and disrupt our complacency. By draping the pain of historic injustices and the dark, distressing content of the news cycle in sunny colors—bright pinks, hot yellows, and creamy, dreamy hues—these artists expose the urgency of our shared predicament, to which, sadly, we have become habituated.
These works call on us to notice and honor what we can, however fragile, fleeting, and prosaic. They express a common desire to question our patriarchal and inequitable society, to imagine a new order, and endeavor to privilege the voices of the underprivileged and dispossessed. The New Drawing Room is a place where the artist practices the care of self and others, where these rituals are documented through formal processes such as repetition, meditative mark-making, and diaristic details. It is a place to draw together, draw strength, and reimagine what celebration looks like now.
–Pam Hart, 2022
EXHIBITION VIDEOS
VIDEO: Philemona Williamson Artist Talk | 9/14/22
---
Exhibition Images
---