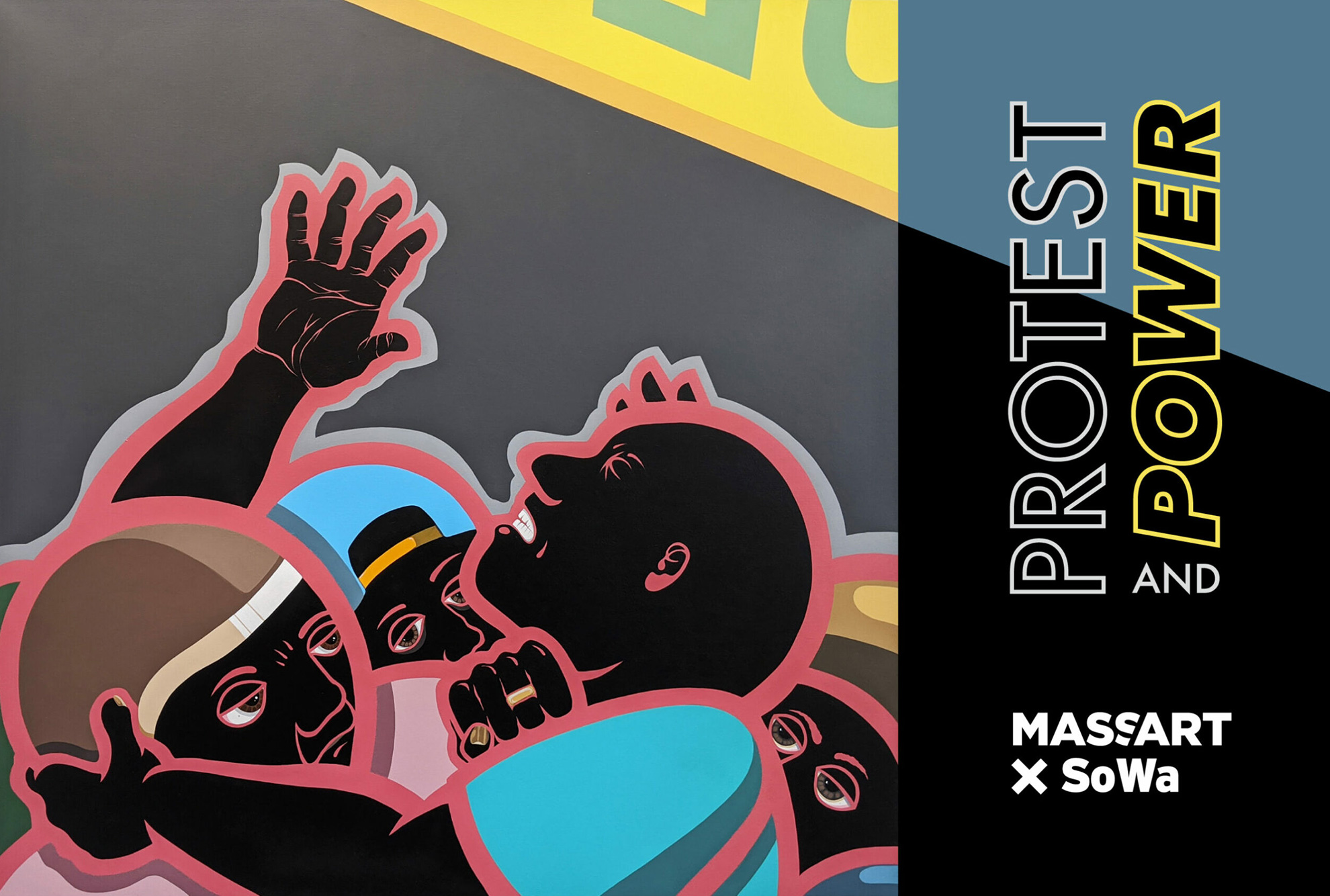 Protest and Power
Sep 24 – Oct 24, 2021
Protest and Power explores the historic Civil Rights movement alongside the contemporary Black Lives Matter movement as a means of addressing the violence and racism that are embedded in the fabric of our nation.
The concurrent pandemics of COVID-19 and violence against people of color call upon us to seize this moment, to engage issues of race and inequity with renewed energy and a vision for an equitable and enlightened future.
Cedric "Vise1" Douglas takes a hard look at racial injustice and its deadly impact on the black community. His work raises important questions: How can we work to end the use of deadly force by police? How can we come together to stop institutional racism? How do we move beyond "othering" our neighbors and toward building community? Keith M. Francis investigates alienation and disenfranchisement through the lens of white privilege. Jon Krippahne and his collaborators focus their short film on the persistent threat of police brutality. Throughout the two-minute film, archival footage from 1964 is juxtaposed with video clips from 2020 social media. Zaire Love, an award-winning filmmaker, music maker, and writer, addresses the power of Southern Black women through spoken word and time-based media. Carl E. Moore explores systemic racism and the negative cognitions of the color black. The color black becomes the narrative in his work Mr. and Mrs. Black America.
As the first public college of art in the nation, MassArt is committed to being part of the public conversation… MassArt's mission is to prepare artists, designers, and educators of diverse backgrounds to shape communities, economies and culture for the common good.
–curated by Keith M. Francis, MFA'18 Fine Arts: Low-Residency
Featured Artists
---
Exhibition Images
---