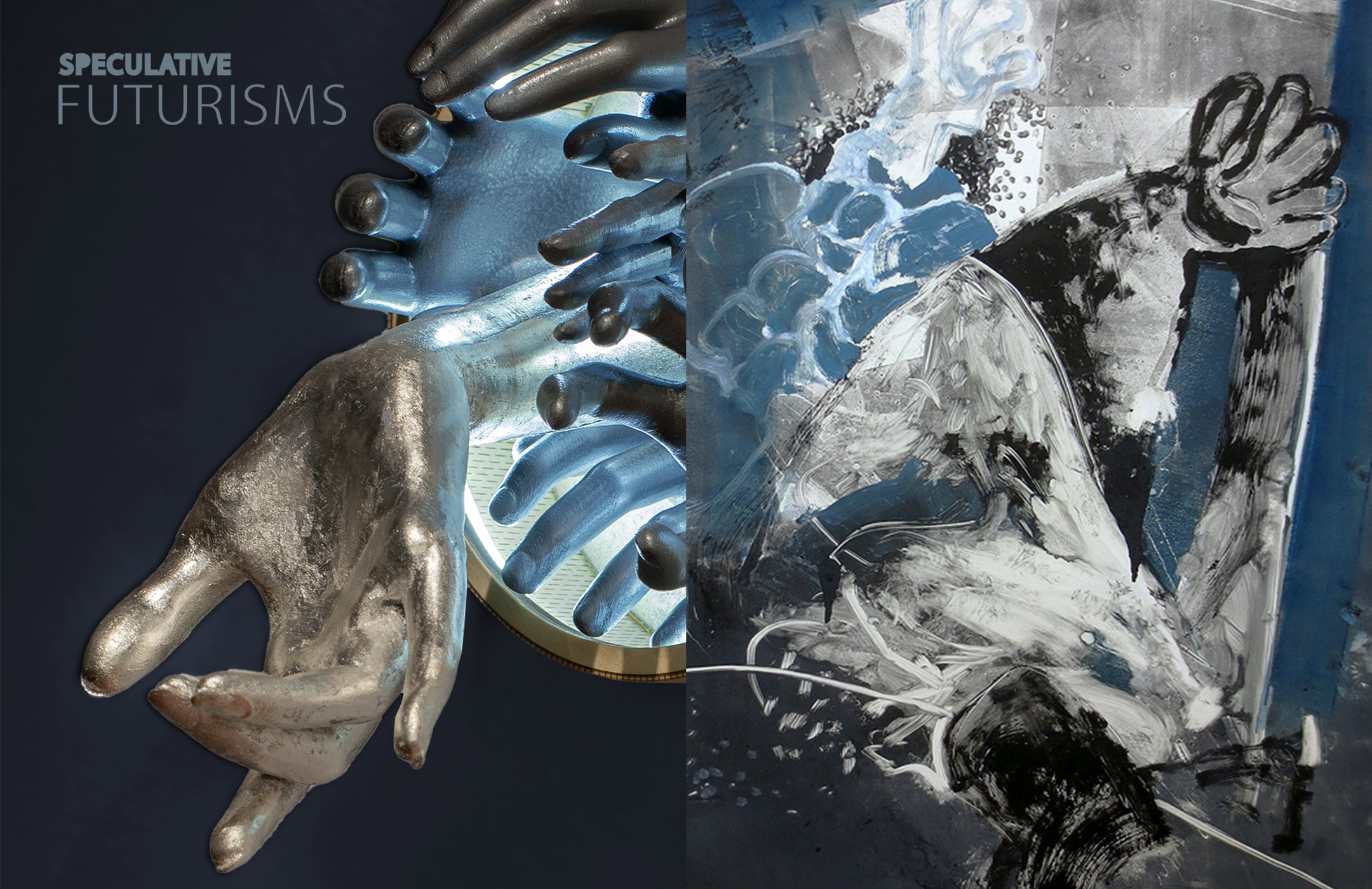 Speculative Futurisms
Mar 11 – Apr 23, 2023
Speculative Futurisms is MassArt x SoWa's inaugural Graduate Faculty and Staff Exhibition, curated by Kelsey Halliday Johnson of SPACE gallery in Portland, Maine.
---
Much of the art of our time asks us to transcend the limiting concepts of past, present, and future. Our dreams of the future impact the now; careful hindsight helps us construct more just understandings of where we're heading. Art asks us to be present in experience while moving through time in the stories and propositions it creates.
The exhibition is loosely grouped in two parts: through the main entrance, the first conversation asks us to consider human forecasts. Rediscovering intimacy, revisiting the mortal body, and the reclamation of futures for all identities is a critical underpinning of this work. 
The second section asks us to explore potential structures and sites. Eco-futures, built models, and potential obstacles or solutions push us forward into a grounding of where our global planet is heading. 
To embody where we are going is a powerful practice, and the MassArt faculty and staff represented in this exhibition are reflecting this thinking in novel ways.
–Kelsey Halliday Johnson, March 2023
---
---
Exhibition Images
---